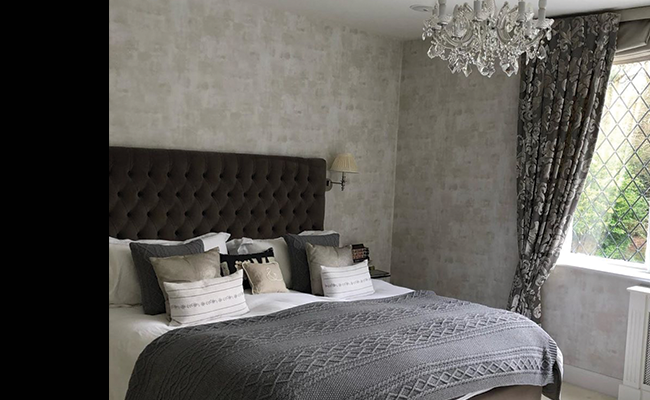 It's always difficult to know what design to choose for your room in your bedroom. You can get inspiration from all kinds of sources. There are certain calm colours to use in your bedroom.
Colour schemes should flow when you go from room to room, keep these colours in mind when choosing and decorating your bed room  Using a colour swatch card can help you choose colours when you're going in to pick your paints or wallpaper.
If in doubt, work with an interior designer as they have a good eye for colour and detail. We worked with Su Chases Interiors in Amersham on this bedroom project. They can be contacted on 01494 721626 or their web address is: https://suchases.com
Getting some advice from us at Nigel Gillie decorating services is also an option, we will be happy to advise. We can work with all paint and wallpaper brands. Contact us for a free quotation. Fill the form below and we will get back to you as soon as we can. Alternatively call us and we will book an appointment to come and look at your exciting new decorating project.